Meet The Team: Oomi Wainscoat
Published: 3rd April 2018
We want you to get to know more about the team at Fundraising Auctions! So every week we will be posting a video about one of us here at Fundraising Auctions so you can get to know who we are and what we do.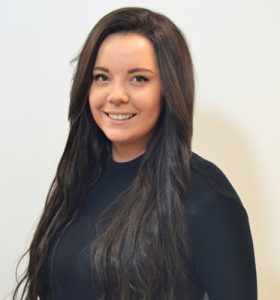 Hi I'm Oomi, I have been working for Fundraising Auctions for over a year now.
I started off at Fundraising Auctions short term, but now work full time as a Bookings Executive. I work alongside a fantastic team and we always have a good laugh, whilst staying efficient and professional.
Meet Oomi!
Find out who Oomi is, her job role and some fun facts!
Did you know Oomi has a dachshund called Obi?