New Auction Lots for 2018
Published: 26th March 2018
Our team at Fundraising Auctions are dedicated to the continual acquisition of exciting and bespoke packages, to add to our catalogue to offer via our auction services. This year we are very excited to announce some of our new experiences– so here is a sneak peak into some of our latest packages!
In addition to our extensive wildlife collection, we now happy to offer our Meet the Meekats package! Your experience will commence with a meeting with one of the Meerkats' keepers, who will tell you about their behaviour, feeding, habits and habitat. You will be given a specially prepared bowl of their favourite food and have the opportunity to feed and spend time with the Meerkats.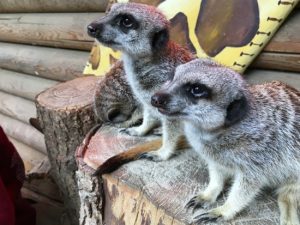 For the thrill-seekers? We are excited to present a Wingwalking Flight Experience on a Boeing Super Stearman. This once in a lifetime experience is not to be missed! You will be trained by one of the professional wingwalkers and take part in a wing walk yourself! Flown by one of the display pilots, you will take to the skies on the top wing of one of the biplanes and experience an exciting series of flypasts, zoom climbs, steep dives and banks!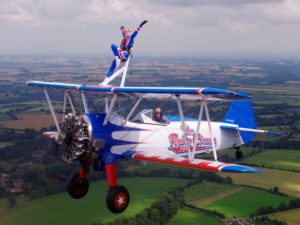 To add to our ever-expanding London packages, our new private High-Speed Rib Experience for 12 is perfect for larger groups! Enjoy a fun filled, adrenaline experience – an extreme ride along the Thames. You'll enjoy sightseeing, speed and awesome aquabatics, whilst taking in some of London's most iconic views.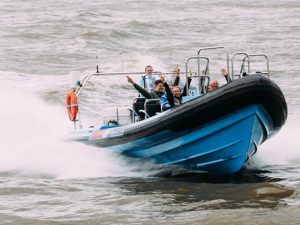 Click here to watch when Dannii and Charly went to trial out the experience.
In addition to our popular holiday packages- we are proud to showcase two of our latest bespoke 'once in a lifetime' holiday experiences:
Spend two nights in Transylvania, exploring the beautiful landscape of Dracula's homeland. Receive a cold welcome to the legendary Bran Castle, commonly known as Dracula's Castle. You'll also have the opportunity to climb up to the crumbling ruins of Rasnov Fortress!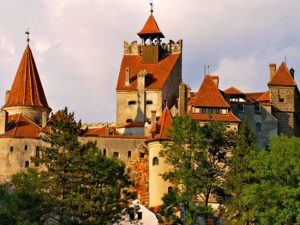 We also have a 7-night ski trip Including Ice Hotel stay. This is a ski break with a difference! Enjoy a few days on the slopes of Romania's premier ski resort in Poiana Brasov, and visit the beautiful medieval town of Brasov.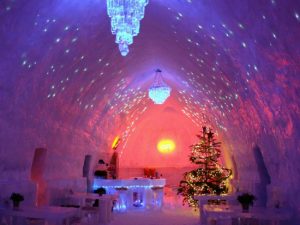 Finally, we have a Two Night Lighthouse Break for Two with Extras! You will stay in one of the lighthouses quirky bedrooms where you will be greeted with Champagne. During your stay you will be able to choose a beauty therapy each, to take place in your bedroom.
If you have a charity this year and would like to speak to us about how we can help you raise funds, please contact us.