Want to know more about Online Auctions?
Published: 24th July 2019
Online Auction
Fundraising Auctions online auction platform provides a bespoke user-friendly auction site to generate funds raised for your selected charity/cause.
Your account manager will work with you to get your auction up and running, all you have to do is distribute your unique auction URL link, and let the bidding commence!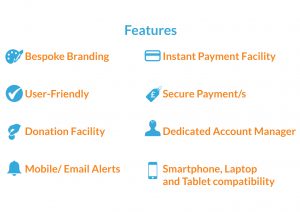 The Process:
You will work with your Account Manager to get your auction site up and running. They will send you details of everything they need from you to be able to create your bespoke branded auction site.
It will take up to 5 working days to get this implemented and made live.
Once ready, you will be issued with your unique URL for approval and any further amendments, before you will be able to share this with your following.
After you auction has finished, you will be issued with a fully itemised result sheets with the breakdown of the auction, along with the bidders details.
If Fundraising Auctions are collecting payment on your behalf, once all payments have been received you will receive your charitable funds within 5-7 working days of them clearing into our account.

Pricing Structure:
There is a minimal set-up fee of £95 + VAT and then 3% of total monies raised. The back-end of the auction site is compatible with a Stripe account for payment collection, if you have your own Stripe account you are welcome to use this account (Stripe have their own fees which you will have to look into), however we can take payment via our Stripe account and transfer you the funds, as well as chasing and liaising with any outstanding payments for a 3% fee.

Need help with auction lots?
If you are in need of auction lots, or just need to boost your list of donated lots, we have a whole range of auction items you we welcome to use from experiences, holidays, corporate hospitality to memorabilia and artwork.

For more details on our auction lots or to setup your Online Auction, speak to one of our Fundraising Consultants on 01273 311 433.