Shop and support – making your money go further!
Published: 14th January 2019
As Fundraising Consultants, we are often asked for advice and tips on how to raise funds and support amazing charities and causes. Over the years we have seen our clients take on extreme physical challenges, dedicate their time volunteering for local hospices; or organising spectacular charity galas. However, one of the easiest ways we can support deserving causes on a regular on-going basis is with our consumer habits.
There are a lot of remarkable brands and companies who have initiatives to help an array of communities and projects, we list a few of our favourites to inspire you to make your money go further:
FOR… the shopaholic:
TOMS
TOMS have a One for One initiative where for every product purchased, a person in need is helped.
Through this scheme over 86 million pairs of shoes have been given to children in need, by shoes purchase by consumers. Through sales of their eyewear, TOMS has helped restore the eyesights of over 600 thousand people. Their bag sales have generated over 175 thousand safe birth services to mothers, and via each bag of TOMS Roasting Co. Coffee they supply a week supply of safe drinking water to a person in need.
Find their products: https://www.toms.co.uk/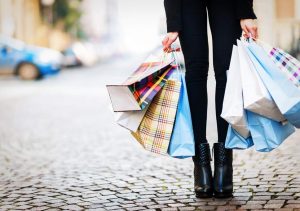 FOR… the skincare guru
DISCIPLE SKINCARE
The brand dedicated to the mind-body approach to skincare developed by psychotherapist Charlotte Ferguson, is also dedicated to tackling hygiene poverty.
The brand states: "for a large number of the number of people living below the poverty line in the UK, a trip to the toiletry aisle is considered an occasional luxury. From girls missing out on days at school because they can't afford sanitary protection to job loss fears due to poor personal hygiene, it's not right that countless low-income families should be forced to go without. So for every Disciple product sold we will donate a cosmetic/beauty/sanitary essential to beauty banks"
Shop the range: https://discipleskincare.com /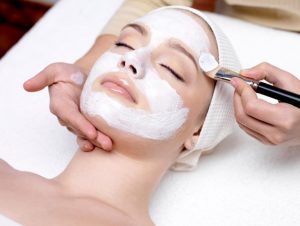 FOR… the 'outdoorsy' type
LIFESTRAW
The essential must-have from every adventure enthusiast. The LifeStraw turns water from contaminated into clean water that is safe to drink.
The company have a Give Back program, where they give communities access to clean water. Their program ensures sustainability through comprehensive planning, training, education and quarterly follow-up visits for a period of 5 years.
To date over 1,000,000 students have been given clean water, 1652 schools reached, over 15,000 filters delivered and over 5,000 follow up visit have taken place.
To purchase a LifeStraw: https://www.lifestraw.com/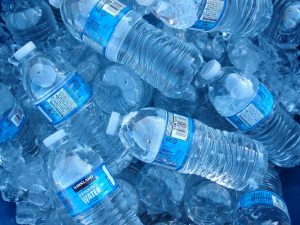 FOR… the little ones
FINN + EMMA
Finn + Emma use a range of non-toxic, phthalate-free and organic materials to create their beautiful products for children. Alongside this, they promote a socially responsible production process where their employees are paid a living wage and safe conditions to work in; so that they can build independent lives for themselves and their families.
Their knit dolls are all handmade at a woman's collaborative in Peru, which allows them to work from home earning a fair wage whilst having the ability to care for their families.
Explore the Heirloom Quality range at: https://www.finnandemma.com/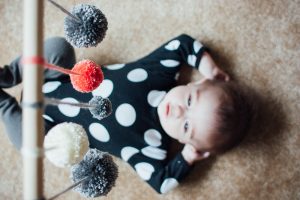 FOR… the foodies
PRET
One of the high street's favourites eateries, Pret creates handmade freshly prepared food and organic coffee.
Pret are dedicated to alleviating food waste and aiding the homeless. They give away their unsold food to the homeless every day and donate 10p from each soup sold to help make this possible. In 2008 they launched their Rising Stars programme, giving 50 homeless people a job each year at one of their stores and help them with their food, accommodation and travel situations.
Alongside this, they are on a mission to eliminate single-use plastic, and make all plastic packaging 100% recyclable, reusable or compostable by 2025.
To see what is on offer at Pret, visit: https://www.pret.co.uk/