What have our team been up to this month?
Published: 11th March 2019
Our team have been busy out of the office this month, here is a sneak peak as to what they have been up to:
Volunteering for Rockinghorse
Charly and Harrison joined the 'Cheer Squad' to support the runners partaking in the Brighton Half Marathon in aid of Rockinghorse Children's Charity. They had a fantastic day, supporting the runners who were running to raise vital funds for an amazing charity! With nearly 40 Rockinghorse runners, they managed to raise an amazing £10,500.
The Funds raised from Brighton Half Marathon runners will be donated to the Rockinghorse Activities Programme at Chalkhil, the county's only mental health inpatient unit for young people.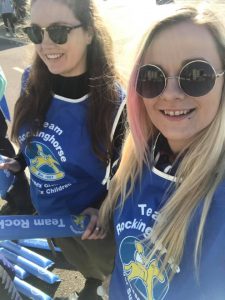 "What's My Line" event
Our team spent the morning at the Seaford Head Schools "What's my Line" event with the year 7's. They had such an amazing time back in November, doing Mock interview with the year 11's, and they were excited to have the opportunity to go back and help the year 7's.
They spent the morning working with the students, to help educate them of the variety of career paths available and they skills required and used for these. The students had to ask the team a series of questions in relation to the role they thought they might do, and the team could only reply with yes or no answers until they reached the correct guess.
It was a great day spent giving time and resources to our local community; and helping the students expand their knowledge of different career paths available to them.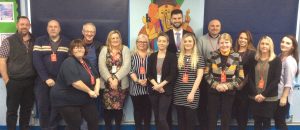 Annual Challenge:
Each year, the team undergoes a challenge in an effort to raise funds for a nominated charity of our choosing.
This month has had much deliberation as to what this year's challenge will be, the votes have been counted and will be announced very soon!